**SEVERE WEATHER LIKELY SATURDAY**
Last Update: 2:15pm on Friday 20th October 2017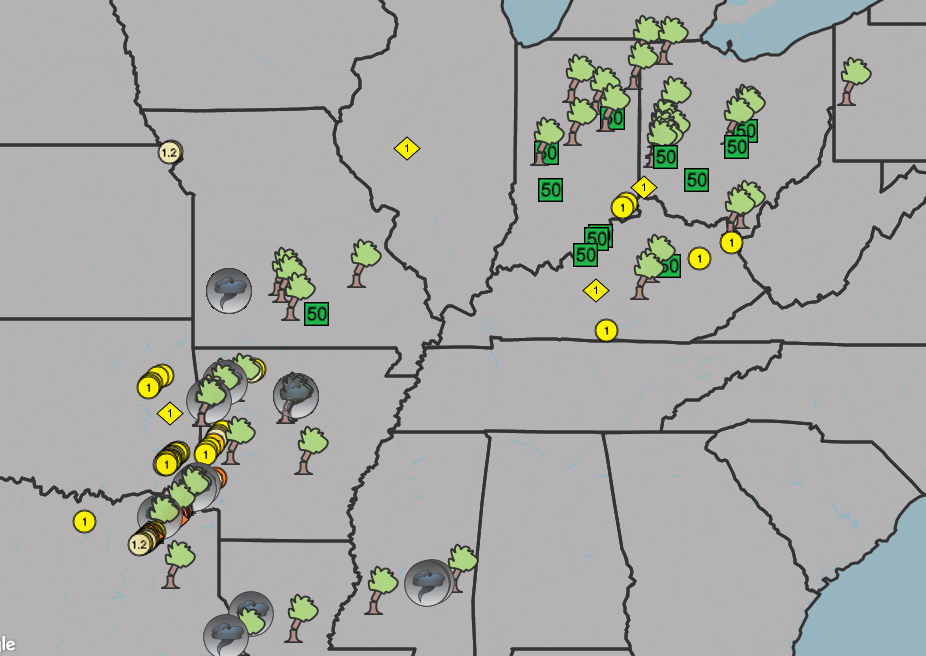 There is an Enhanced Risk for Severe Weather Saturday afternoon/evening across a large section of the Southern Plains.
A Slight Risk for Severe Weather extends as far North as Southern Minnesota.
Strong to Severe Thunderstorms are expected to develop by late afternoon, especially in parts of North Texas, Oklahoma and Southern Kansas.
The primary threats on Saturday will come from large damaging hail and straight line wind gusts. The damaging hail threat will come early with initial supercells that will develop, bringing the risk of hail large than 2.00" in diameter. These initial supercells will also pose the greatest risk for an isolated tornado threat.
The primary severe weather hazard will transition to a damaging wind threat throughout the evening as storms consolidate into a large linear complex of storms that will push eastward overnight.
Strong to isolated severe storms are also possible on Sunday for areas further to the south and east with mainly a wind damage threat.
The current trends suggest that the primary storm mode will be a line of strong to severe storms that will develop and push through parts of Kansas, Oklahoma and North Texas throughout the afternoon and evening hours on Saturday.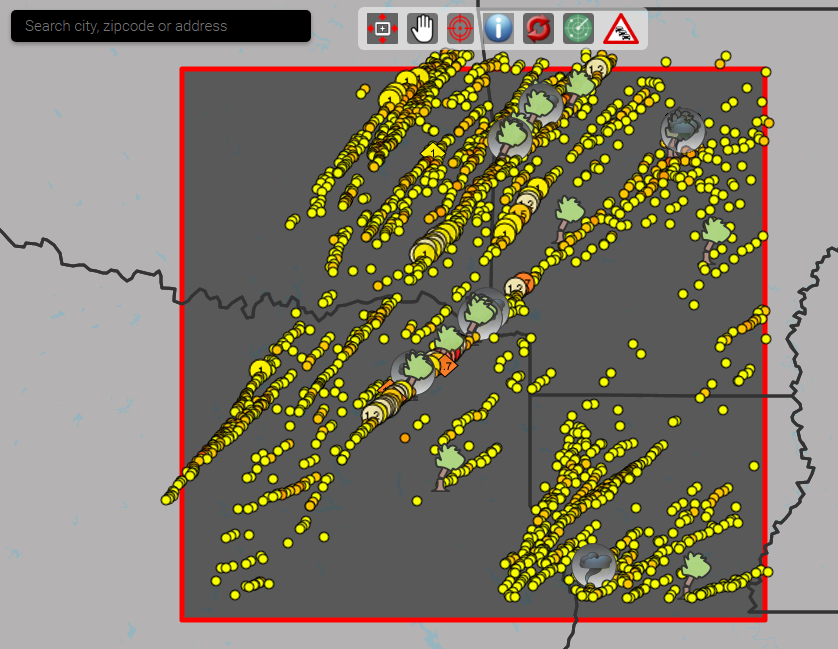 A great way to track severe storms is with the new Storm Mapping WxPRO program, now available for Android and most web browsers! Click here to learn more about Storm Mapping WxPRO and all of the many storm tracking features WxPRO has to offer.
We will provide more updates over the next few days and during this possible severe weather event. Be sure to check the interactive blog below and interact.